Winter is hands-down the best season for movie lovers. When the air has a chill, what could be better than settling in with a glass of wine, a pile of blankets, and your favorite movies celebrating the season? Whether your taste trends towards romantic comedies or you prefer a film that's fun for the whole family, holiday movies transcend genre. In this list of the 20 best classic holiday movies, you'll find everything from thrillers to classics to animated blockbusters, all set during the magical season from Thanksgiving until the clock strikes midnight and ushers in the New Year. Grab your popcorn and settle in for a long winter's night.
Elf (2003)
This film instantly became part of the Christmas canon because of its winning performance from Will Ferrell as an overgrown elf who ended up at the North Pole after he was abandoned as an infant. When he travels to New York City to look for his real family, we get the ultimate fish out of water tale with lots of memorable lines and fun sight gags.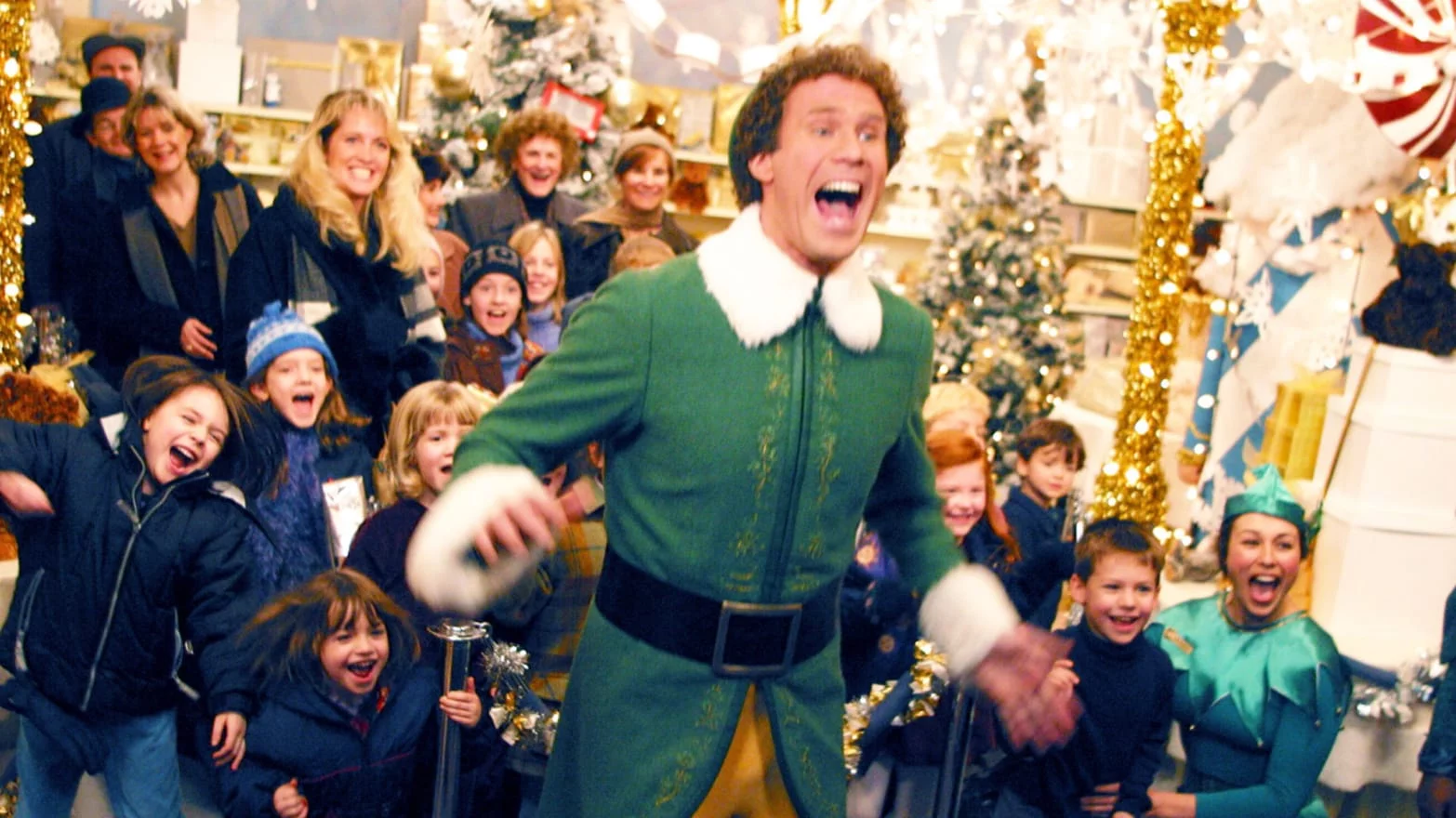 c/o The Daily Beast
Elf also stars Zooey Deschanel, James Cann and Mary Steenburger. Buddy the Elf also ended up on Broadway in a musical adaptation that debuted in 2010.
Krampus (2015)
Horror-comedy is a Christmas tradition that dates back to the release of Gremlins. This take on the Bavarian myth about a demonic creature who punishes those who no longer believe in Christmas stars Adam Scott and Toni Collette, with voice work from Seth Green.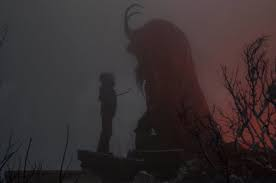 c/o New York Post
Although it flew under the radar at the box office, Krampus got great reviews and is well worth a watch if you like your holiday movies on the dark side.
A Charlie Brown Christmas (1965)
You probably grew up with this sweet animated TV special, and it still has the power to tug at the heartstrings. As Charlie Brown searches for the perfect Christmas tree, the gang learns the true meaning of the holiday spirit.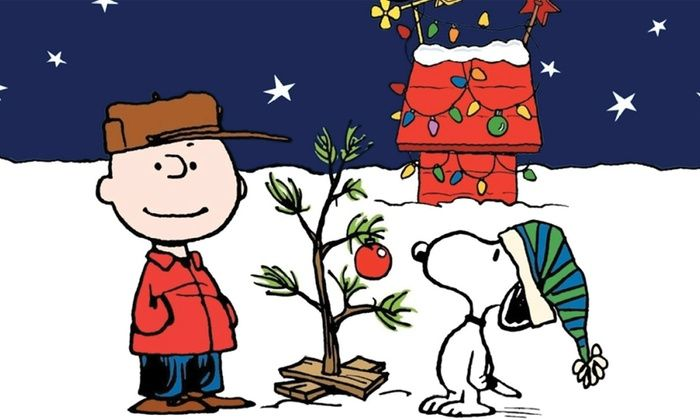 c/o Yahoo
This classic is almost as well-known for its ubiquitous score by pianist Vince Guaraldi as it is for its retro Peanuts charm. The initial TV broadcast of A Charlie Brown Christmas was sponsored by Coca-Cola and won both a Peabody Award and an Emmy Award.
Just Friends (2005)
You'll see some familiar faces in this cult comedy, which features a soundtrack full of peak mid-2000s indie rock and early film appearances by none other than Ryan Reynolds and Anna Faris. American Pie's Chris Klein and Amy Smart of Varsity Blues co-star in this romp about Reynolds' attempts to connect with his high school crush (Smart) over holiday break.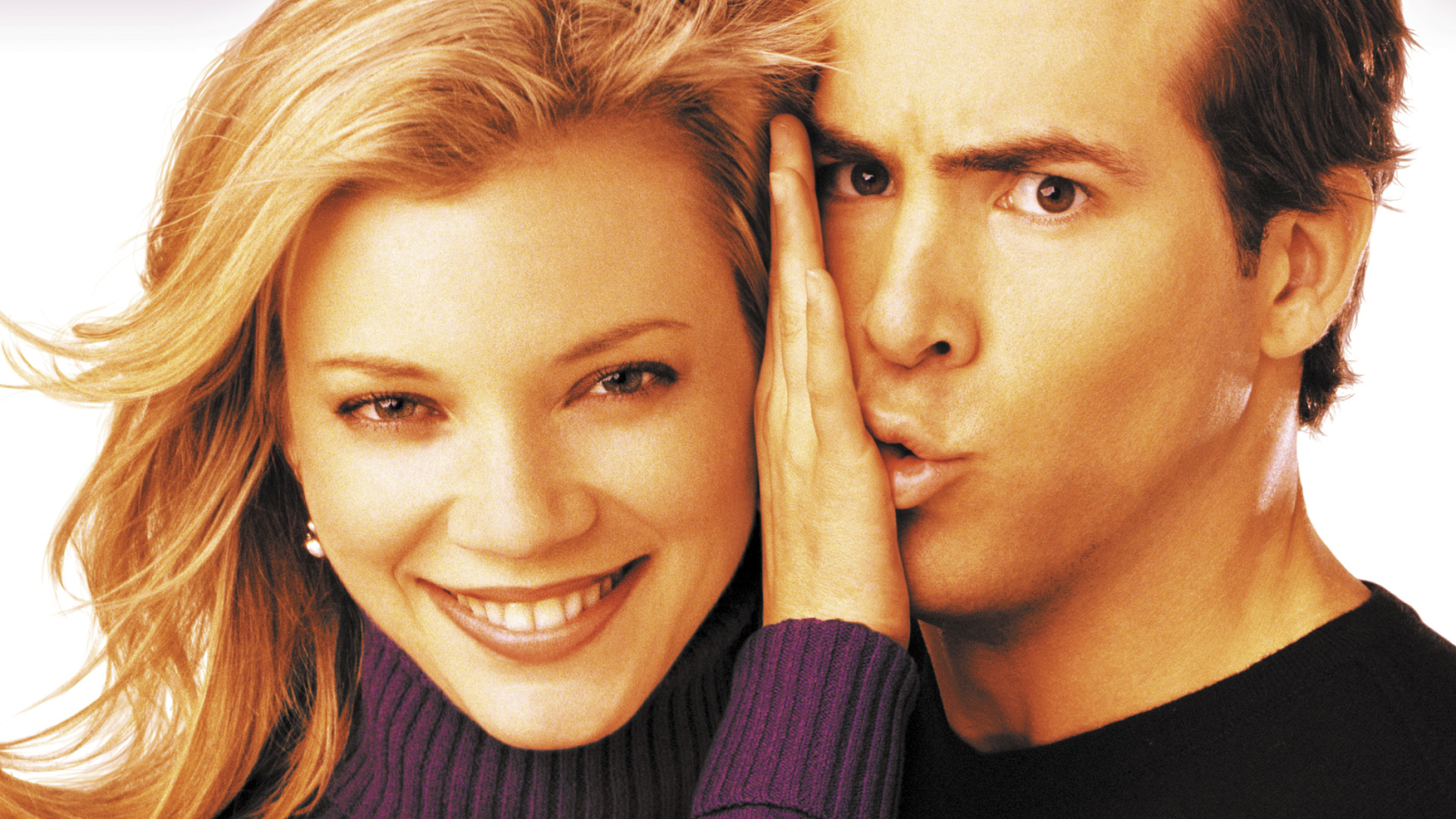 c/o Snore Reviews
If you want to flash back to an era before Reynolds played Deadpool, this is a fun romantic comedy that doesn't take itself too seriously. It's the kind of holiday movie you want to watch on a lazy Sunday morning.
A Christmas Story (1983)
Although this nostalgic yet hilarious family tale of the narrator's childhood Christmas saw few viewers upon its original release, it attained modern classic status in the 2000s when TBS began their 24-hour marathons from Christmas Eve to Christmas Day. The film centers on Ralphie, a nine-year-old boy who wants nothing more for Christmas than a Red Ryder BB gun. Will he get his wish? You probably already know, but that won't stop you from watching it (again) this year.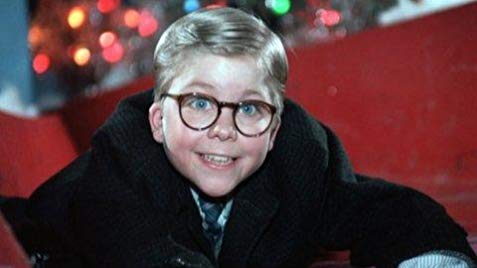 c/o IMDB.com
A Christmas Story was directed by Bob Clark, who will show up again later in this list for a very different type of picture. The warmth and humor displayed throughout the movie appeal to every generation, which makes it a natural choice for a holiday that's all about family.
Office Christmas Party (2016)
This R-rated holiday comedy is the perfect pick for after the kids go to sleep. Jennifer Aniston and TJ Miller star as siblings Clay and Carol, locked in a battle about the future of the tech company where they both work. Clay sides on behalf of the workers and plans an over-the-top holiday soiree behind Carol's back. Of course, mayhem ensues.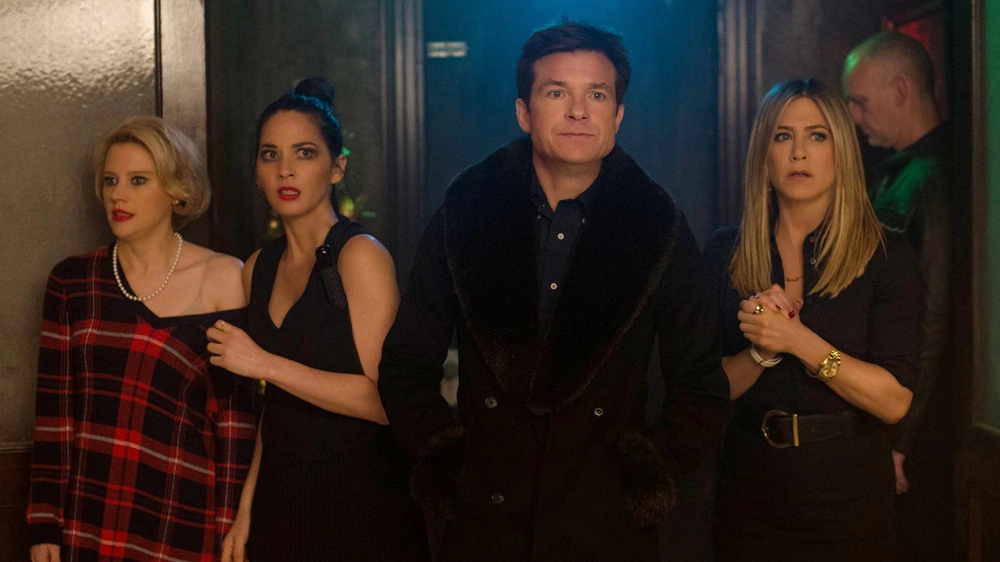 c/o Variety
The ensemble is rounded out by comedy heavyweights like Jason Bateman, Courtney B. Vance, Kate McKinnon, and Vanessa Bayer. Throw it on with a cup of hot cocoa when you're up late wrapping gifts.
Frosty the Snowman (1969)
Today's parents and grandparents will love revisiting this childhood relic with the kiddos in their lives. Though the animation might seem a bit dated, the magical story and familiar songs along with inspired narration by Jimmy Durante make this a truly timeless holiday film for the ages.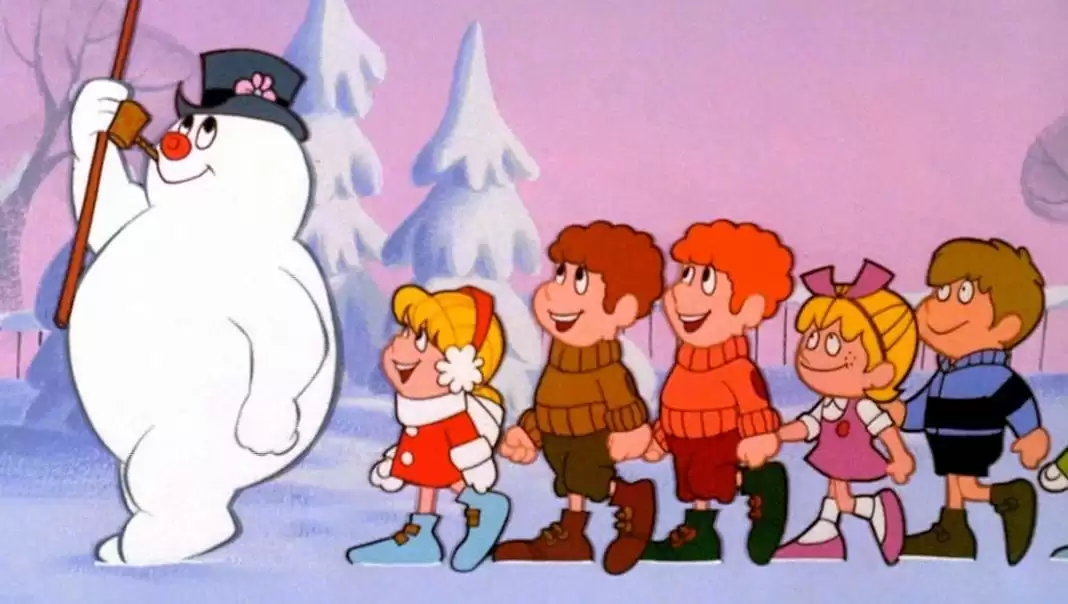 c/o The West Virginia Explorer
First airing on CBS, Frosty the Snowman has been a winter staple for generations of families. Sadly, it also marks the final performance for the legendary Durante, a New York comedian who was one of his era's most popular entertainers.
The Santa Clause (1994)
This comedic fantasy starring Home Improvement's Tim Allen will provide a warm watch for the whole family. Allen, at the peak of his sitcom fame, stars as an every man who ends up taking over the job of the big guy in the red suit and eventually pontificating with his son about the true meaning of Christmas.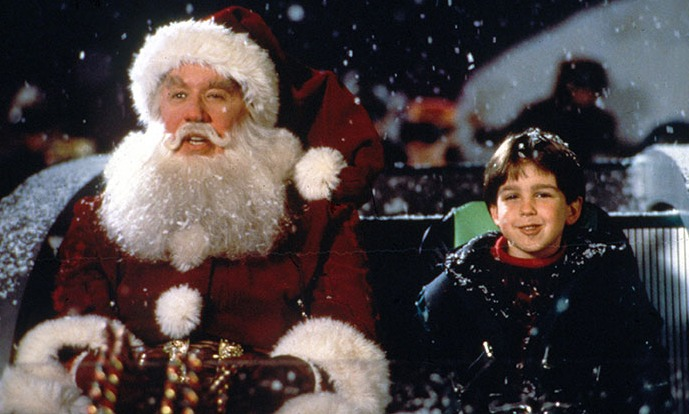 c/o TVOvermind
The Santa Clause features a festive soundtrack packed with classic holiday tunes. Try it as background music when you're baking nine batches of cookies.
Home Alone (1990)
This iconic Christmas movie kicked off a decade of holiday classics while launching child star Macauley Culkin into the stratosphere. You've heard the movie's signature scream when Kevin, the baby of a huge clan of siblings and cousins, gets left behind when the family travels to Paris on Christmas morning. While they're gone, he fends off burglars played by Joe Pesci and Daniel Stern.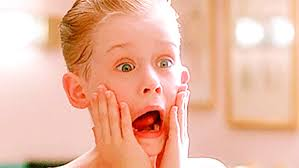 c/o The Daily Beast
Everyone but the youngest members of your family will love this slapstick and heartfelt blast of hilarity. This classic holiday movie spawned two theater sequels and several more that went straight to video.
Planes, Trains and Automobiles (1987)
John Hughes is a master of the warm, family-friendly yet truly funny tone required for a classic holiday film. It doesn't hurt that this movie about the misadventures of rivals who keep crossing paths on a long journey home for the holidays are played by comedy legends Steve Martin and John Candy.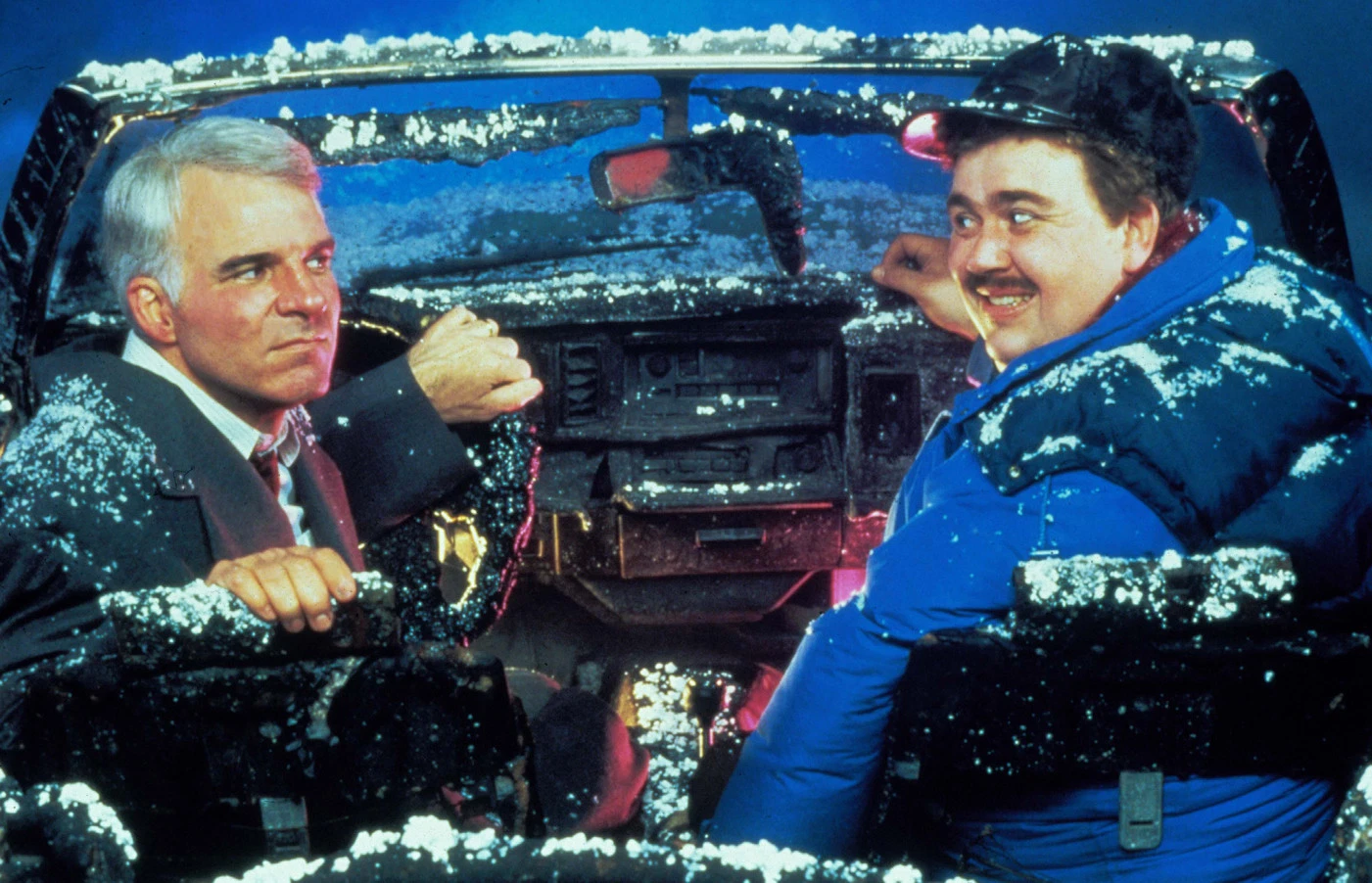 c/o Rolling Stone
This film marked Hughes' transition from teen flicks to more adult fare and was widely lauded by critics upon its release. Play this one at a holiday party to see who can spot cameos from the likes of Michael McKean, Kevin Bacon, and Ben Stein.
Happy Christmas (2014)
This low-budget indie deserves a spot on your guest list this year. Pitch Perfect's Anna Kendrick portrays a wayward young woman who moves in with her brother, his wife, and their toddler around the holiday season. The coolest part? The dialogue for this comedic drama is completely improvised.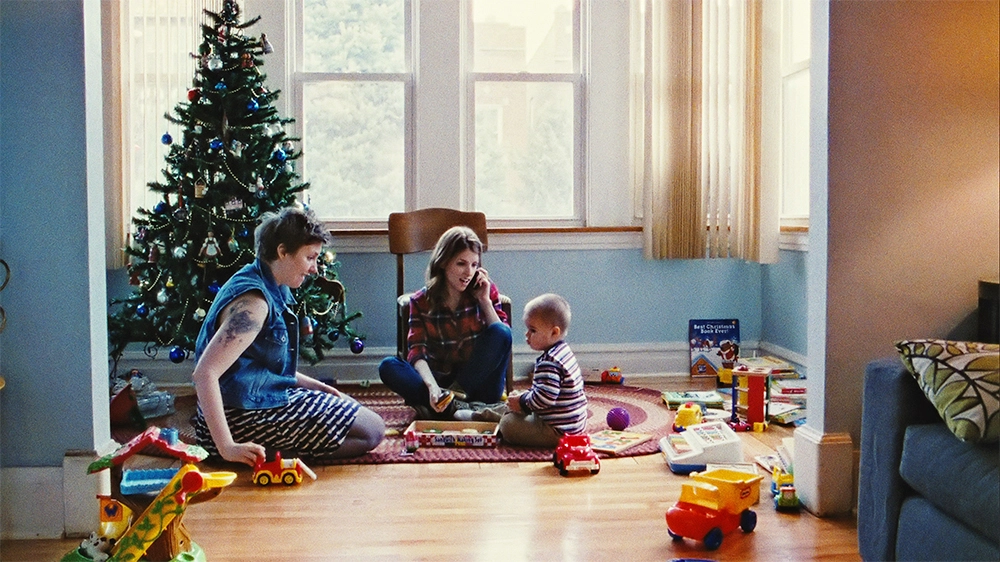 c/o Variety
Happy Christmas premiered at the Sundance Film Festival. The cast is rounded out with renowned character actors like Melanie Lynskey, Joe Swanberg, and Lena Dunham.
Mickey's Christmas Carol (1983)
Dickens gets the Disney treatment in this animated feature, which portrays the titular mouse as the unfortunate Bob Cratchit, Scrooge McDuck as his namesake Ebenezer Scrooge, and Goofy as Jacob Marley with other classic cartoon characters filling the other roles. It even gets a bit spooky when the Ghosts of Christmas Past, Present, and Future show up.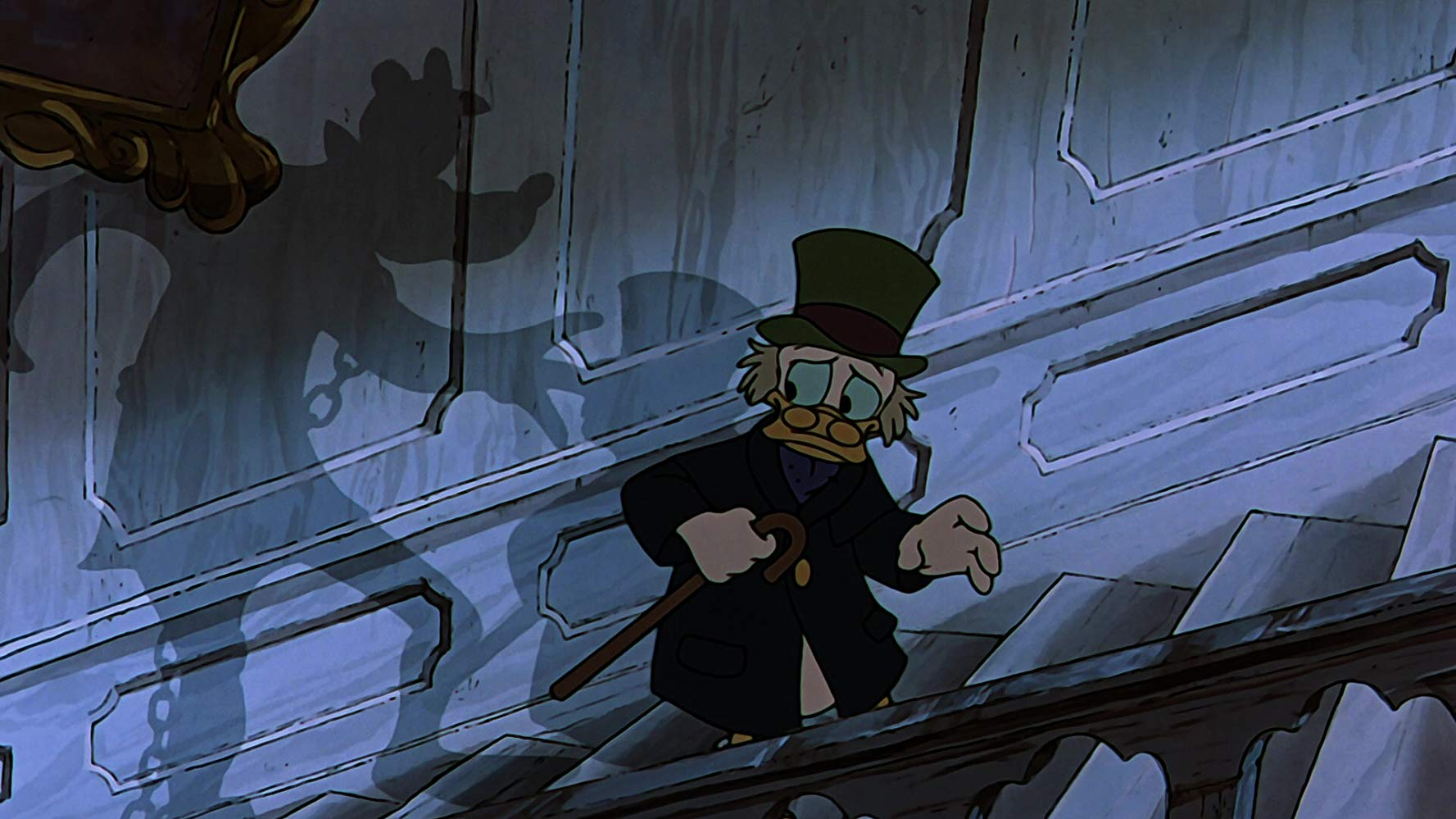 c/o IMDB
At the time of its release, Mickey's Christmas Carol was the first original cartoon featuring Mickey Mouse in more than 40 years. The short, which premiered before the full-length The Rescuers was nominated for an Academy Award for Best Animated Short Feature.
Black Christmas (1974)
Nearly a decade before Bob Clark directed future classic A Christmas Story, he directed this holiday-themed slasher that horror aficionados describe as a precursor to John Carpenter's equally classic Halloween. The movie stars scream queens Olivia Hussey, Margo Kidder and Andrea Martin as sorority sisters stalked by a mysterious intruder when most of the campus goes home for Christmas break.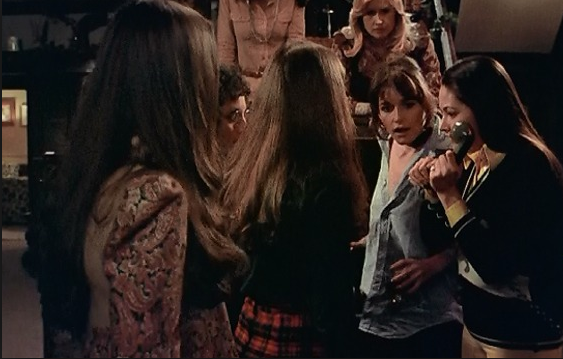 c/o The Last Drive In
Black Christmas is based on the urban legend about the babysitter and the calls she receives from the man upstairs. Revisit the original, then experience the remake starring Imogen Poots when it's released on December 13, 2019 (a Friday, for you horror fans).
A Muppet Christmas Carol (1992)
This big-screen Muppet picture (and yet another adaptation of the classic Dickens tale) marks the first feature after the death of creator Jim Henson in 1990. If you've never seen it, expect delightful songs, surprising cameos from Muppet and human actors alike, and an incredible straight-man performance by Michael Caine as the villainous Ebenezer Scrooge.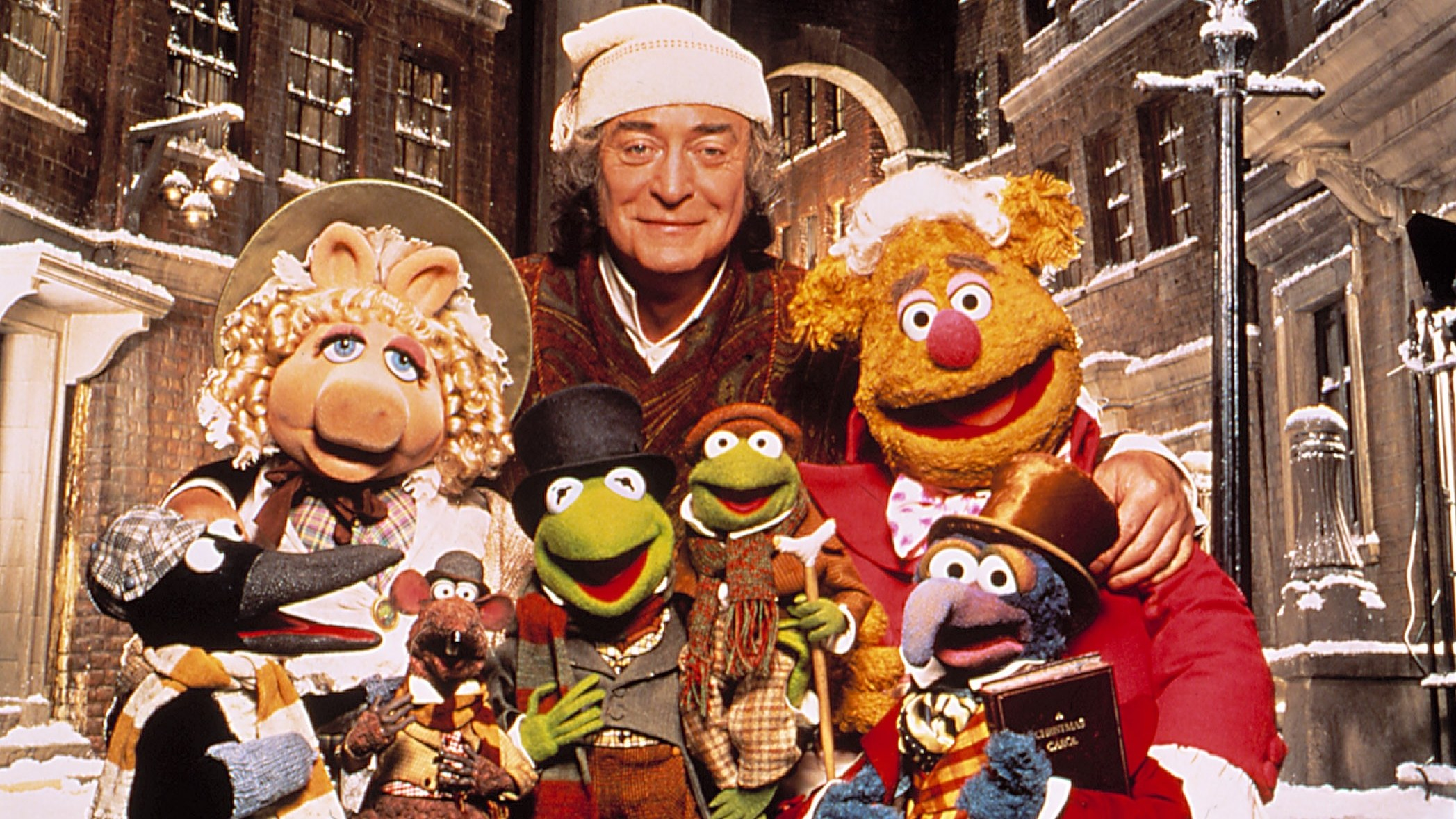 Image via GQ
A Muppet Christmas Carol was also the first Disney Muppet film and the first theatrical release for the whimsical band of misfits since The Muppets Take Manhattan in 1984. Although it saw a limited box office thanks to stiff competition from Home Alone 2: Lost in New York, the film is a home video hit that parents and kids can enjoy equally.
The Family Stone (2005)
This Christmas film lets you sink your teeth into a comedic but ultimately complex and engaging family drama. The impressive cast features Diane Keaton, Craig T. Nelson, Luke Wilson, Claire Danes, Rachel McAdams, and Tyrone Giordano as the Stone family, who prove an impenetrable force when son Dermot Mulroney brings girlfriend Sarah Jessica Parker home for the holidays.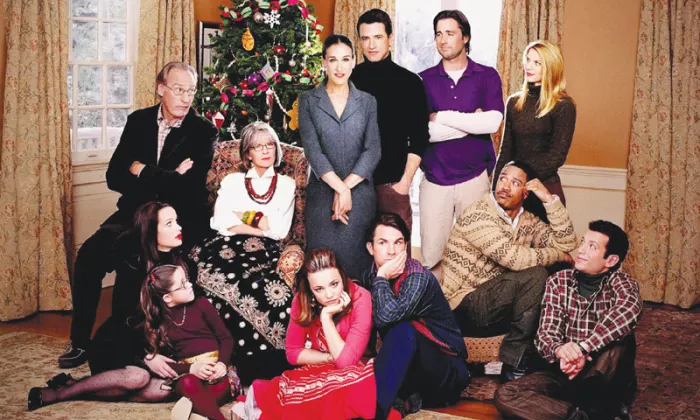 c/o Buzzfeed
The Family Stone is the perfect holiday movie for a relaxing, lazy morning watch over Christmas vacation. Parker was nominated for a Golden Globe for her portrayal of the uptight girlfriend.
The Polar Express (2004)
Based on a beloved children's book and starring everyone's favorite dad, Tom Hanks, as a magical train conductor AND as Santa Claus AND as a little boy on the train, this live-action motion-capture feature opened to major acclaim and earned headlines as the first all-digital capture full-length movie. The charming Christmas story was nominated for three Academy Awards.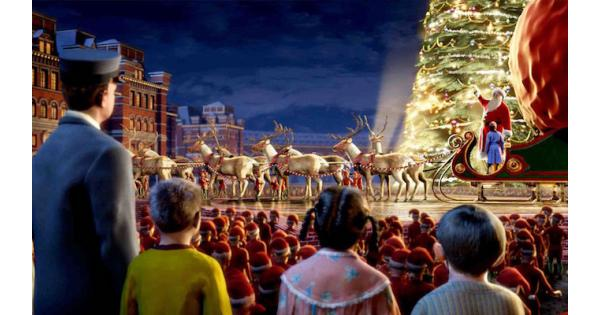 c/o Common Sense Media
The Polar Express has inspired a legacy of holiday train trips all over the U.S. These movie-themed excursions often use props, songs, characters and settings from the film, so make a day of it by watching the movie and then taking little ones on your own special train trip.
National Lampoon's Christmas Vacation (1989)
This madcap romp stars Chevy Chase as a dad trying to make Christmas as magical as possible for his family even as obstacles block his path at every turn, from a cheap boss to a freeloading brother-in-law living in his driveway in an RV. Millennial parents who saw the movie when it first came out will love sharing these laughs with their school-aged kids.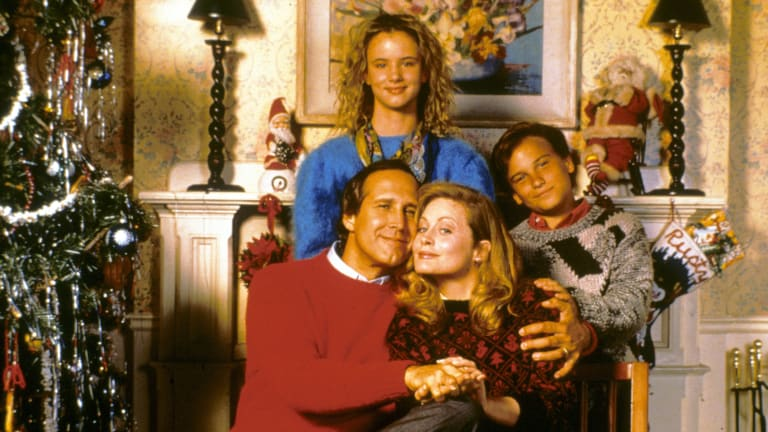 c/o Biography
National Lampoon's Christmas Vacation was written by John Hughes and also starred Beverly D'Angelo as Clark Griswold's wife, Randy Quaid as the brother-in-law and Juliette Lewis and Johnny Galecki as the kids. The classic holiday movie was the third release in the Vacation series and made more money than both of the its predecessors, a powerful box-office hit even up against hotly anticipated sequel Back to the Future: Part II.
Gremlins (1984)
This horror-comedy creature feature by Joe Dante famously ushered in the PG-13 rating after parents complained about the level of violence in the film. The trailers played up the holiday setting of the film and the cute, furry creatures who eventually turn into the monstrous gremlins, so many parents were taken aback when they took young children to the movie.
Despite its controversial beginnings, Gremlins was both a critical and commercial success. Combining dark, satirical comedy with creative puppetry and lots of action, this movie will appeal to preteens and teens who think they're too old for the more saccharine Christmas fare, but aren't quite ready for R-rated holiday horror fare like Black Christmas, Krampus, or SIlent Night, Deadly Night.
No matter what your favorite streaming service, you'll find an abundance of festive films to add to your must-watch list. Start with this collection of classic holiday movies for a truly entertaining December.
You  might also like: Science Says People Who Decorate Early For The Holidays Are Happier